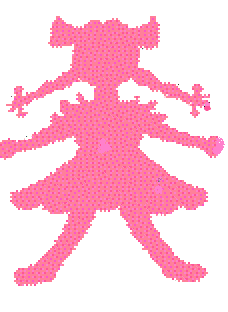 INDOOR YARD SALE
SATURDAY JUNE 12, 2021
9:00AM - 3:00PM
Masonic Lodge
30 Pleasant St
Woodstock, VT 05091
~
Featuring
Summer coats & Jackets
Tops, blouses & sweaters
Men's shirts
Children's clothing
Linens
Housewares
Shoes & handbags
INDOOR YARD SALE
SATURDAY JUNE 12, 2021
9:00AM - 3:00PM
Masonic Lodge
30 Pleasant St
Woodstock, VT 05091
~
Featuring
Summer coats & Jackets
Tops, blouses & sweaters
Men's shirts
Children's clothing
Linens
Housewares
Shoes & handbags
WELCOME
The Glad Rags Sale Association, Inc. is a 100% VOLUNTEER non-profit organization.
We are dedicated to supporting other non-profit agencies that provide health and welfare services to the greater Woodstock Community.
The funds are raised by holding bi-annual Glad Rags SALES events of DONATED gently used, consignment grade clothing, linens and household goods.
30 Pleasant St
Woodstock, VT 05091
The Glad Rags Sales are Semiannual.
They occur on the 4th Saturday and Sunday of April and October.
DONATIONS WE ACCEPT
​
We appreciate the outpouring of donations from the community. Your donations are what make it possible for us to give financial help to many local charitable groups. REMEMBER, we can only sell items that are in good to great working condition. We must PAY to dispose of the unacceptable items.
If you would not buy it in the condition it is in now,
please do not donate it to Glad Rags.
​
CLOTHING
Women's, men's and children's. All in good, clean, wearable condition. Any season. Cannot be stained, ripped or have missing/broken zippers or buttons.
​
ACCESSORIES
​
Hats, gloves/mittens, belts, handbags, scarves, socks and ties.
LINENS
Blankets, sheets, comforters, towels, table linens and decorative pillows. Also, scatter rugs, duvets, mattress pads, throws, curtains and aprons.
JEWELRY
​
All types. Please make sure watches are working.
SHOES & BOOTS
Men's, women's and children's. In new or like-new condition.
INFANTS &
BABY ITEMS
Bouncy chairs, Pack&Plays and car seats. With no missing parts and all in working order.
LINGERIE & SPORTSWEAR
Pajamas, nightgowns, camisoles and activewear. Also, robes, bathing suits and costumes.
TOYS & PLUSH ANIMALS
Classic games and puzzles with complete pieces and parts. Also, clean stuffed animals.
HOUSEWARES
Sets of glasses/mugs, tableware, kitchen utensils, cookware and lamps. Paintings, holiday items and giftware.
Furniture

Audio/TV elctronics

Computers & office equipment

Cell phones and land line phones

Durable Medical Equipment such as canes,

walkers and wheelchairs
Electric blankets

Bed pillows

Sporting Goods

Books and DVD's

Eye glasses, sun glasses and goggles

Small Kitchen Appliances
Not sure if your items are Glad Rags Worthy?